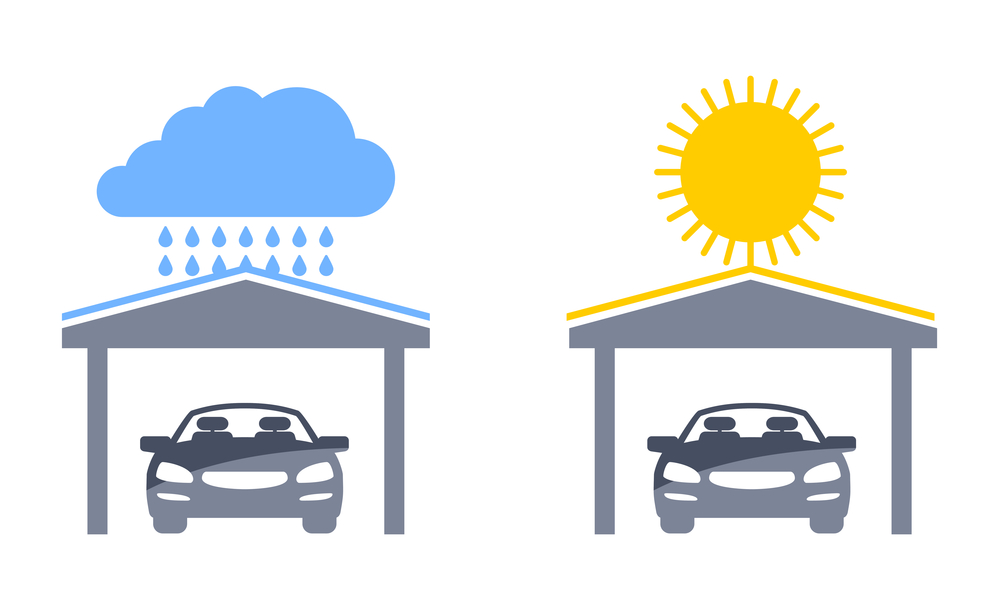 Carports provide a cost-effective and versatile solution for protecting your car while offering some shelter from the elements. Here are some things to consider:
Wood carport: Wood carports offer a more natural and aesthetically pleasing look. They can be constructed with various types of wood, such as cedar or pine. Wood carports can be customized to match the style of your home and can provide a rustic charm to your property.
They offer a good savings to a full garage build.
Since the climate in Columbus and all of Central, Ohio can be harsh for many months a year, we do like to build them to last in the elements of strong winds, rain, snow and adverse weather conditions.
Also consider that we can offer a carport roof equipped with solar panels, which can help generate electricity to power your home or charge your electric vehicle.
When selecting a carport call us to help you make the best choices. We consider factors such as the climate in your area, the size of your car, local building regulations, and your budget. We ensure that the carport is properly anchored or installed to withstand strong winds and adverse weather conditions. Additionally, we will evaluate if you require additional features such as side walls or storage space for tools and equipment.
Carports are generally more affordable than garages. Their simpler design and lack of walls contribute to lower construction costs. It is certainly a good way to offer protection for your car if you simply cannot afford to build a garage.
We always offer free estimates in the Columbus and Central Ohio area. Please contact us for financing options and to get your new carport build scheduled!