Garage Contractors in Central Ohio including the areas of Powell, Dublin, Grove City, Hilliard, Lewis Center, Bexley
Serving
All of Central Ohio
Call Now!
614.238.9742
Send an E-Mail
freeflowbuildersllc@gmail.com
Concrete Driveway Concrete Porch Contractors in Dublin, OH
If you are looking for a concrete company in Dublin for a new driveway or concrete porch, we are happy to give you a free estimate.
Do you need concrete repair from the recent weather? How about adding a new concrete slab or patio. When you need a new concrete porch, driveway or slab poured in Dublin, OH we are a top concrete contractor in the central Ohio area. We have provided our customers with over 25 years of experience.
We will help with your entire concrete project. We are experts at obtaining any necessary building permits in Dublin, Ohio for your new concrete. Call us today to schedule your free concrete construction estimate!
Free Flow Garage Builders can also customize a new garage for you. We offer many options for a detached garage.
If you live in Dublin, OH We want to build the new garage of your dreams!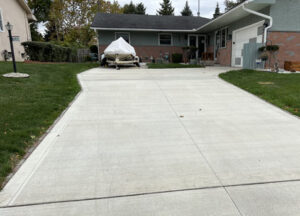 Columbus Ohio concrete

Custom Garages

Facebook-f


Jki-instagram-1-light


Jki-linkedin-light

Quick Links
Useful Links
Free Flow Builders LLC
Free Flow Builders has a BuildZoom score of 113 ranking in the top 3% of 52,717 Ohio licensed contractors.
Garage build financing is available!
Give Us A Call
Drop Us a Line
Office Location
Website design by .Com Columbus.
Copyright © 2022 All rights reserved.