Detached Garage Builders in Columbus, OH
If you are looking for detached garage builders in Columbus, OH we are happy to give you a free estimate.
Do you need added storage space or protection of your vehicles from weather? How about a workshop for your projects. When you need a new attached or detached garage in Columbus Ohio we are the top garage builders in the central Ohio area. We provide our customers with over 25 years of experience.
We will help with the entire garage building process. We are experts at obtaining any necessary garage building permits in Columbus. Call us today to schedule your free garage construction estimate!
Your New Garage in Columbus, OH is waiting to be built!
Free Flow Garage Builders can customize your new garage. We can offer many options for your detached garage.
If you live in Columbus, OH We want to build the new garage of your dreams!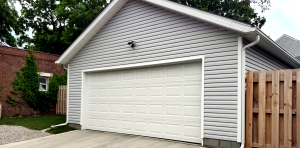 detached garage builders in Columbus, OH
Copyright © 2022 All rights reserved.