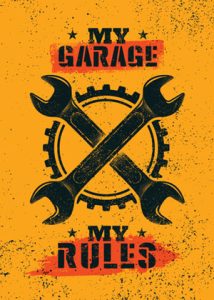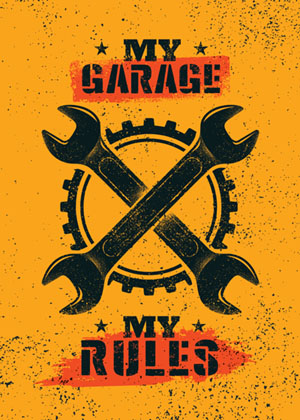 Building a Dream Garage
If you could have everything you desired within your garage what would it be?
I think I would love my garage if it was much more than just a place to park my car and motorcycles.
I know I would spend a lot more time in my garage if I had additional comforts and the ability to complete projects.
So what would your dream garage have within the four walls? What would make your garage more comfortable and useful in your daily life?
◦ Storage
◦ Gardening
◦ Man cave
◦ Tools and carpentry projects
◦ Motorcycle mechanic
So let's tackle the concept of more storage as I know my garage sometimes looks like a storage unit! Custom built shelves and cabinets can really help keep all your stuff more organized in your garage. I recommend aluminum or stainless steel cabinets in your garage. I would take time designing a layout to utilize your space to optimum capacity. And don't forget to add more electrical outlets.
If you spend a lot of time in your yard then the garage may be best utilized to park your mowers and yard tools. I have a shed in my backyard but if you prefer to keep it in your garage we can make it happen.
Guys, if you love your garage and use it like a man cave, why not really customize it? A full media room can be added, TV and stereo with surround sound! Host your tailgates in your garage every week.
If you love to do woodworking projects every weekend, the garage is a great place to build things. Your tool organization will be a priority in planning the dream garage. You will need plenty of room to use the tools as well.
My dream garage would include an entire area dedicated to working on my motorcycle. I would have tools and a lift as well as some parking solely for the motorcycle. Custom flooring in my garage would be great!
So what does your dream garage look like? Call us, we can help! We know how to design and build the garage of your dreams at Freeflow Builders, LLC.
Free Flow Builders is a leader in Columbus garage construction (and all surrounding areas!) and you will get to simply enjoy your new dream garage. We construct out-buildings, attached and detached garages in all of Central Ohio including Grove City, Columbus, Westerville, Pickerington and all of Central Ohio.
Building a dream garage is a phone call away 614.238.9742 
Copyright © 2022 All rights reserved.